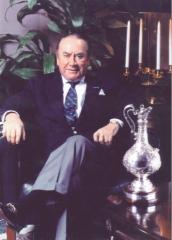 On behalf of the Board of Trustees of the Irish American Heritage Museum, we invite you to join us for the Annual Governor Hugh L. Carey Awards Gala, November 3rd, at 6 PM at The Desmond. We are honoring two of Irish America's most respected and generous community leaders: CSEA President & AFL-CIO/AFSCME International Vice President Danny Donohue and Retired NYS Assemblymember & Albany Historian Jack McEneny. The Museum will also be recognizing Governor Carey's Tax Commissioner, James Tully
To add to the evening's excitement, we will be joined by Anne McCloy of WRGB as our Master of Ceremonies, Irish dancing will be performed by the Farrell School of Irish Dance, and Toss the Feathers will be providing traditional Irish Music. Our honorary co-chair for the event are City of Albany Mayor Kathy Sheehan and brand new Irish Consul General Ciaran Madden.
The Irish American Heritage Museum, a 501(c)3 nonprofit permanently chartered by the Board of Regents of the State of New York as an educational institution, strives to tell the stories of the Irish and Irish Americans here in the United States. Our mission is to preserve and tell the story of the contributions of the Irish people and their culture in America, inspiring all to examine their own heritage.
For many years, Hugh Carey served on the Museum's Board of Advisors, providing guidance and helping facilitate the Museum's educational programs and events. As you know, among his many, many accomplishments in public life first as a U.S. Congressman and then Governor of New York, Mr. Carey led efforts to end the violence in Northern Ireland and support peace in the region at a time when this was not a fashionable cause for U.S. elected officials. Further, he actively sought to foster beneficial links between Ireland and the U.S. by helping to maintain and grow commerce between the two countries and encouraging goodwill and sportsmanship.
Interested in joining us for the evening? Tickets can be purchased by calling 518-427-1916. Sponsorship, honorary committee, and congratulatory ads for the journal are still available. For more info click here
2017 Sponsors