Winners of the Soda Bread Competition!
We just managed to hold the Soda Bread Competition this year before the snow and the entries were delicious, as you can see below. We will try to get the chefs and the winners together at some stage, but we were glad the breads were safely delivered and enjoyed!
The winners of the non-traditional family style soda bread were:
1st Place Rob Madeo
2nd Place Marianne Burke
3rd Place Meghan Hassel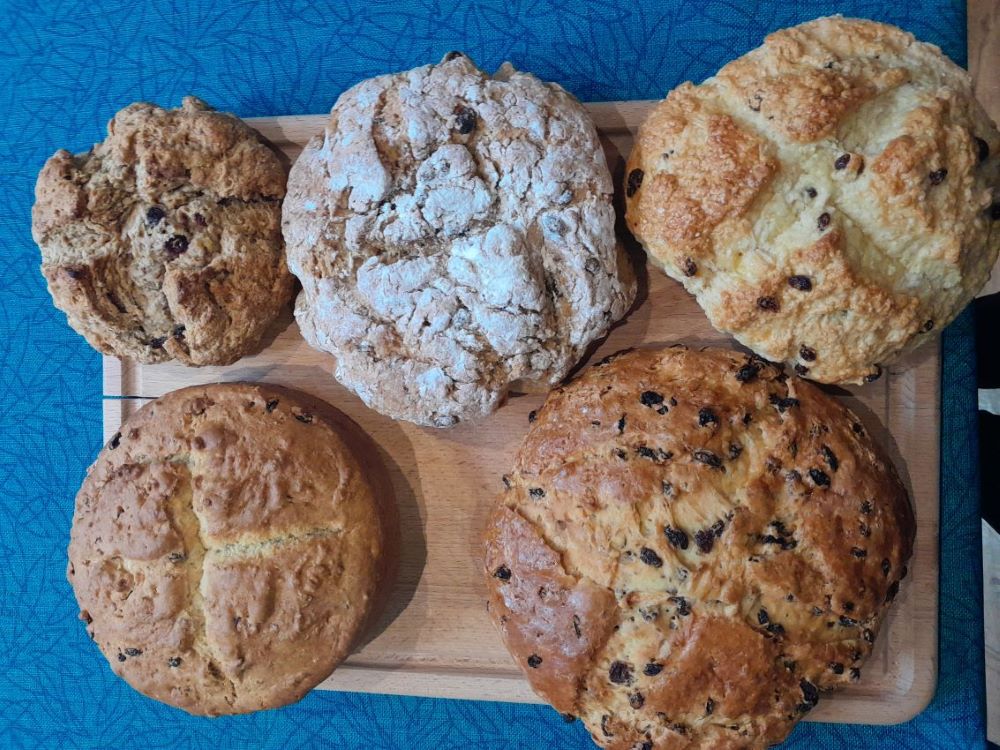 This year we are shaking things up with our Maureen Farrell Soda Bread Competition and are introducing a new category!
Bakers will now have the chance to wow the judges with their own porter cake in the Peter Desmond Irish Porter Cake competition. We will also hold the Maureen Farrell McCarthy Non-Traditional Family Style Soda Bread competition.
Please see all the details here on how to enter the Irish Baking competition. Breads and cakes will be dropped off at the Museum on Friday 3rd of March between 9am and 5pm, and the Judges will announce the winners on Saturday March 4th at 2pm, after our Annual Sweater Run. You can watch a video of Chef Michael Kiernan making a porter cake here. The entry fee is $10 and you must complete the recipe forms in the entry packet. All baked goods are judged on the recipe provided, so it is essential that you stick to your recipe! Two breads are required and one porter cake.