Irish Sweater Run 2023
Glorious weather on May 6th saw the Run and the concert afterwards by The Good Morning Nags off to a fantastic start.
The results of the run can be viewed online here for the 5K and here for the 10K. We want to thank everyone who came out to run, and congratulate Greg Ethier, Ari Bishop, Stephen Poole, & Dave Glass, who were first and second in the 5 and 10K respectively. Jennifer Hickok and Shawna Walz were the first women back.
The Good Morning Nags were fantastic and really kept the Irish atmosphere up. Retro Fitness provided games and cool-sown support, while the Olde English Pub and The Albany Pump Station kept everyone hydrated! Thanks to Albany Parking Authority for their support and to Price Chopper/Market 32 for their sponsorship of the prizes and snacks!
Enjoy this peek at the Nags - we hope to have them back at the Museum some time.
Irish Baking Competition March 3rd 2023.
We just managed to hold the Soda Bread Competition this year before the snow and the entries were delicious, as you can see below. We will try to get the chefs and the winners together at some stage, but we were glad the breads were safely delivered and enjoyed!
The winners of the non-traditional family style soda bread were:
1st Place Rob Madeo
2nd Place Marianne Burke
3rd Place Meghan Hassel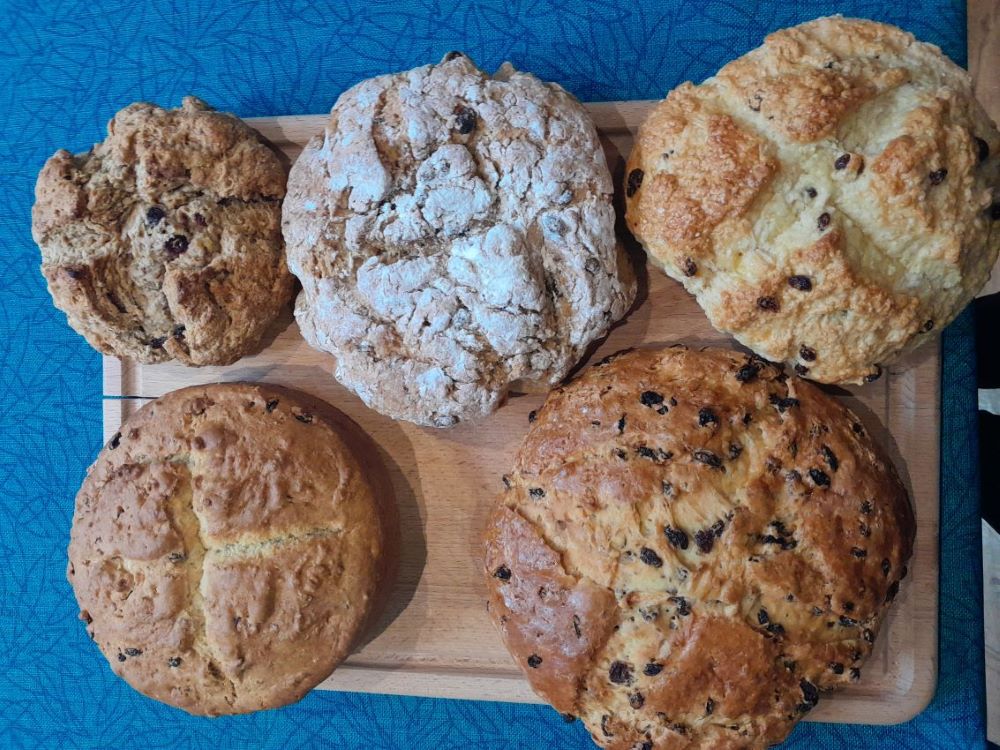 Sweat-er Run May 6th
Join us for our annual fundraising run and to kick off Irish American Heritage Month! This year, the Sweater Run will begin and end in our Quackenbush Square and will incorporate Albany's recently opened Skywalk. Please see the Site Map here. There are bathrooms at the Museum and in the Quackenbush Garage - enter from the Lot side. Each runner will receive a free entrance gift.
We are delighted to partner with Retro Fitness Albany, who will lead you through some cool down stretches and post-Run games and activities, before our big concert with The Good Morning Nags, kicks off at noon.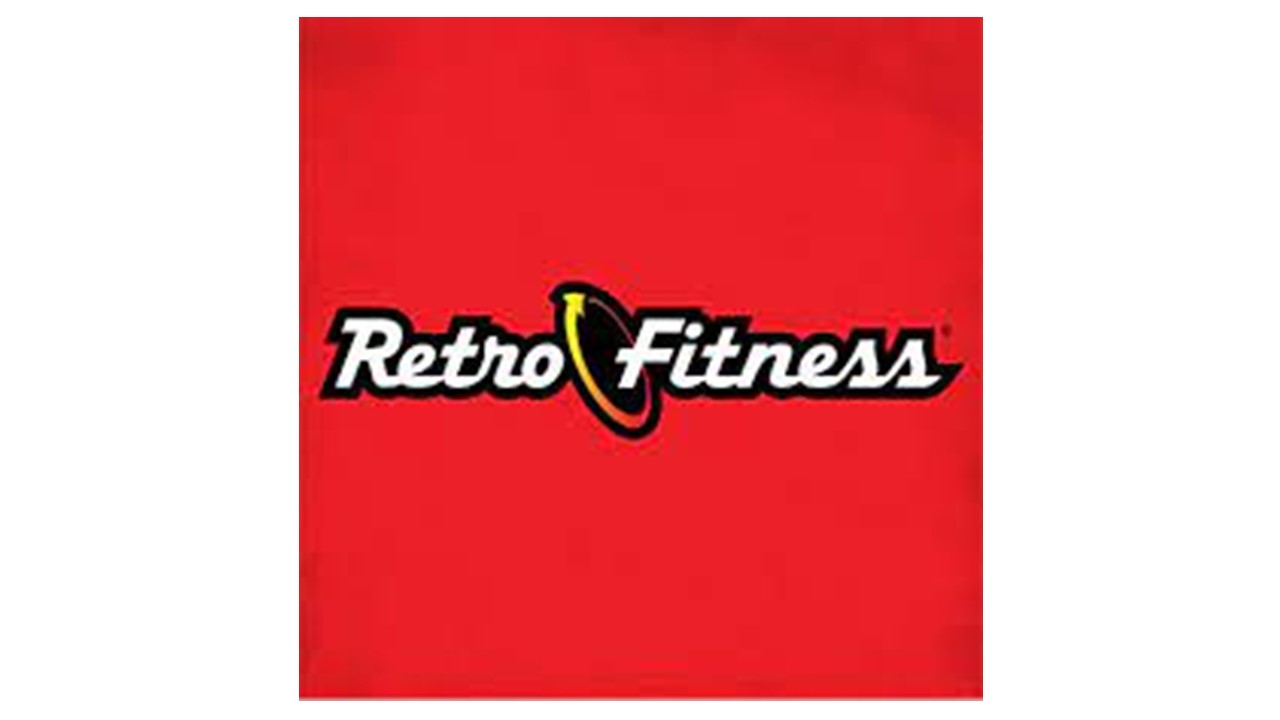 Register here to participate in the Run and then come back to the Museum for some "craic in Quack!" Each runner will receive a free adult beverage at The Olde English and the Albany Pump Station! We are delighted to announce that The Good Morning Nags will playa concert after the Run, starting at about 12 noon. While we are hoping the weather will cooperate, the concert will be moved indoors to the Museum if it is too cold!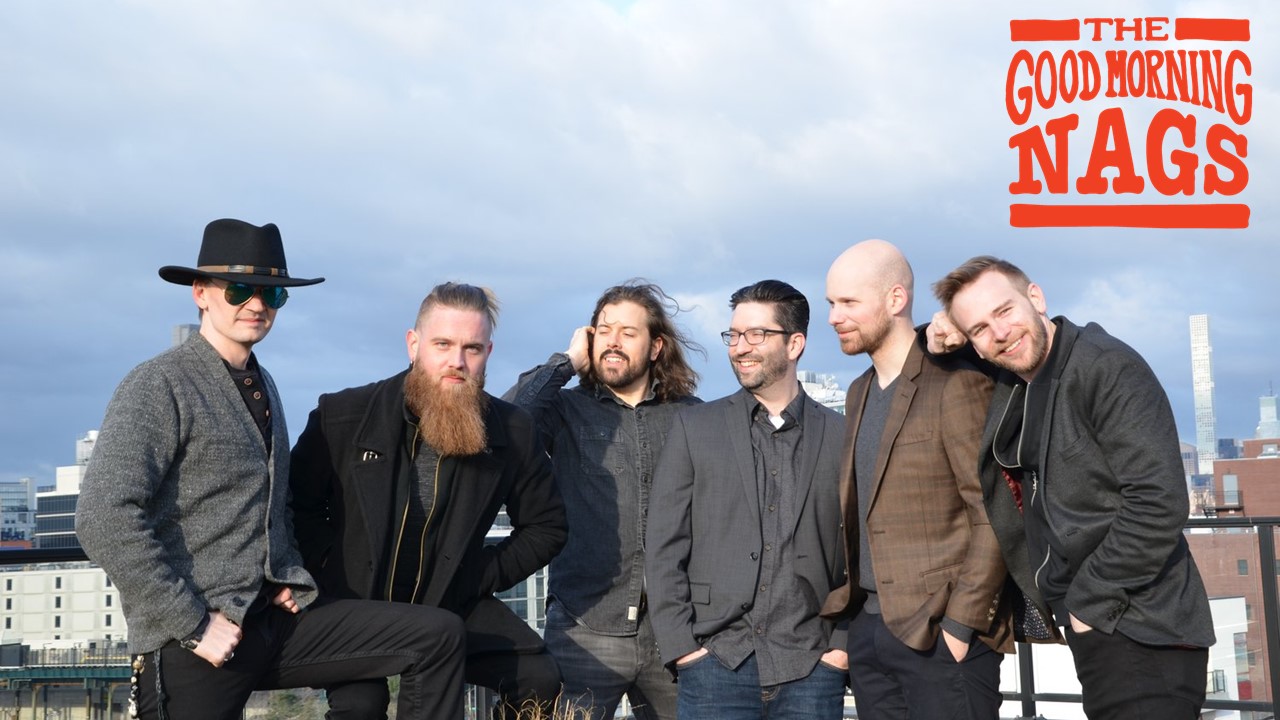 ParkAlbany are also sponsoring this event and have several parking options available for participants.
Event Parking:
Free On-Street Parking will be available along Broadway in front of Quackenbush Square on the day of the event.
Additional parking will be available at the Quackenbush Garage for $5.00. The Quackenbush Garage is located next to Quackenbush Square and features both handicap parking and EV changing spaces.

March Family Festival 2022
March 5, 2022

Irish Sweat-er Run
Congratulations on a great event! It was an absolute pleasure to be back for another year and to kick off the Irish American season with a proper sláinte or good health. The museum will be in touch to get your prizes to you!! Thank you to all the runners and our sponsors.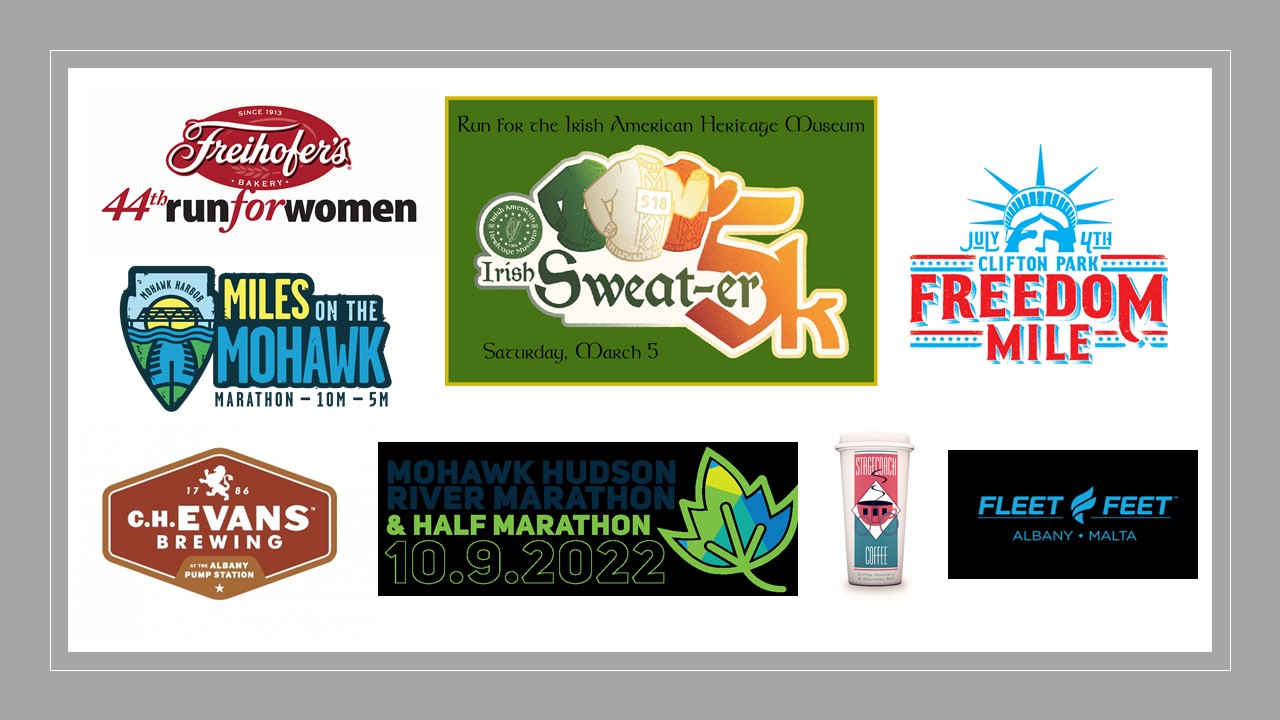 Race starts at 10:30am
Dust off your running shoes because our annual Irish Sweat-er Run is back! After going virtual last year, we can't wait to kick off Irish American Heritage Month with one of our favorite traditions.
All participants will receive a fantastic gift bag and we have more prizes than ever, with entrances to other races, tickets for shows, and gift certificates.
All runners are welcome back to the museum immediately afterwards for live Irish music and dance, and food and drink.
You can sign up here. Early-bird registration is $25 for the 5k and $30 for the 10k. Keep checking this page, more details to come! Get ready for Paddy's Day with a healthy run the week before the Parade, and then come to the museum to celebrate Irish culture and music!
Maureen Farrell McCarthy Amateur Irish Soda Bread Competition
Drop-off 1-2pm, Winners announced 3pm
We had a great day at the Annual Maureen Farrell McCarthy Soda Bread Competition on Saturday. Congratulations to the winners: Siobhan Foley, Meaghan Hassel, Rob Madeo, Molly Whalen, Camille Engel, and Diane Clancy.
The Museum will be in touch with you to get your prizes and certificates to you.
Thank you to the judges, the volunteers, the other entrants, Neil from Pump Station for the donations, and Don Kelly for music. The chefs all said how impressed they were with the standard this year, so that was great to hear. Congratulations all!
It's that time of year again! Our annual amateur soda bread competition is back, and will be held on Saturday, March 5. Bakers will drop off their loaves between 12 and 1pm, and the winners will be announced at 3pm. The competition involves two categories: traditional white flour soda bread, and family (not strictly traditional) Irish soda bread. Click here for more information and to register for this event.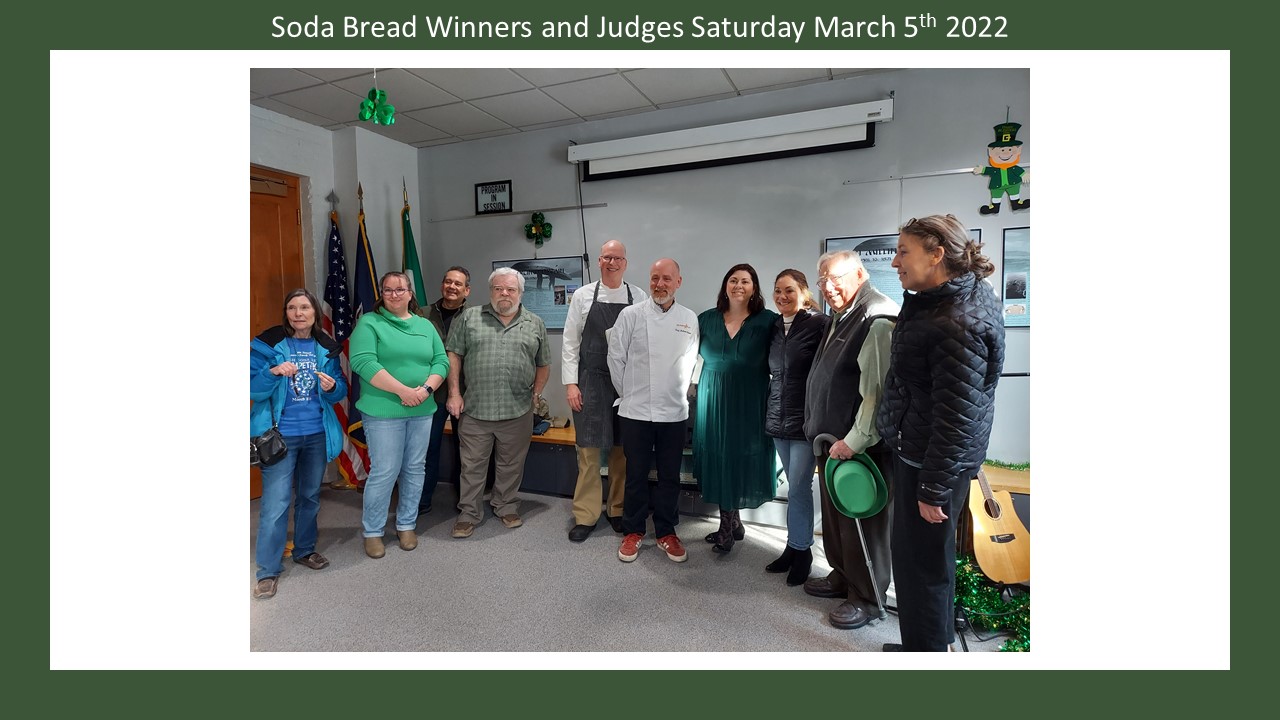 ---
Virtual Irish Sweat-er Run 2021
Celebrate St. Patrick's Day and run the virtual 5k or 10k in aid of the Irish American Heritage Museum.
After you complete your registration you will have access to your confirmation page where you can customize and download a virtual race bib. You can share your bib on social media or print it out and wear it when you complete your 5K or 10K.
The beauty of a virtual run or walk is that you can do it any time and anywhere you choose! You have from March 8-14 to complete your 5K or 10K and report your results on your confirmation page, where you can also upload a photo for our event gallery.
Sign up here to run and Sláinte (Good Health!) to all of the participants.
---
Irish Sweat-er Run 2020
Thank you to all the runners who came out in support of the Museum and well done to you all. The results are available on the links here - 5k results and 10K results.
We will add some prizes for next year - especially age groups as we had a diverse group!
Thank you to Pioneer Bank, Prime Companies, Price Chopper, and Berkshire Bank for your generous support.