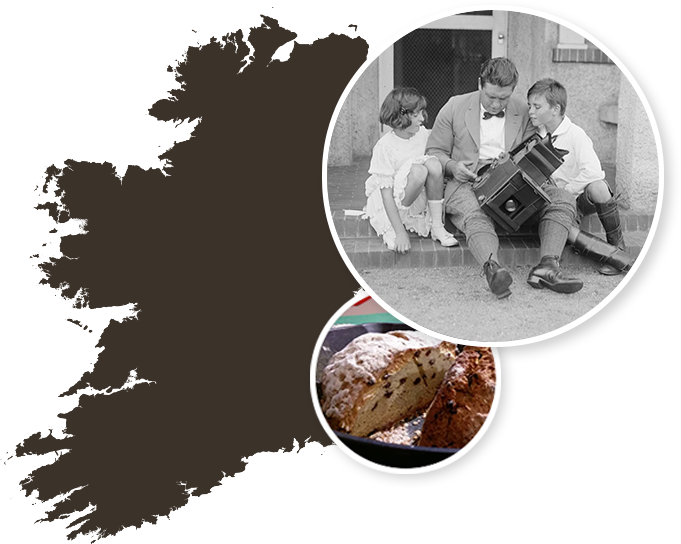 Giving Tuesday!
This Giving Tuesday, as we think about America's history, remember the millions of Irish immigrants and Irish Americans who helped build this country. Remember the lives they left behind with the hope of something better on the horizon - a hope shared by all who have come seeking a new life in America. Remember the communities they built, the stories they told, the culture they shared, and the history they made.

Here at the Irish American Heritage Museum, we are preserving that history, and the work we do is only possible through donations from supporters like yourself. This Giving Tuesday, please give what you can to support the Museum - you can use this link. Donations help us continue to create new exhibitions and unique programs, including virtual events which we are able to offer you free of charge every week. We've reached over 30,000 people through our online programs this year, including many of you who are new to the Museum. Donations make it all possible.

Thank you so much for your generosity and your support!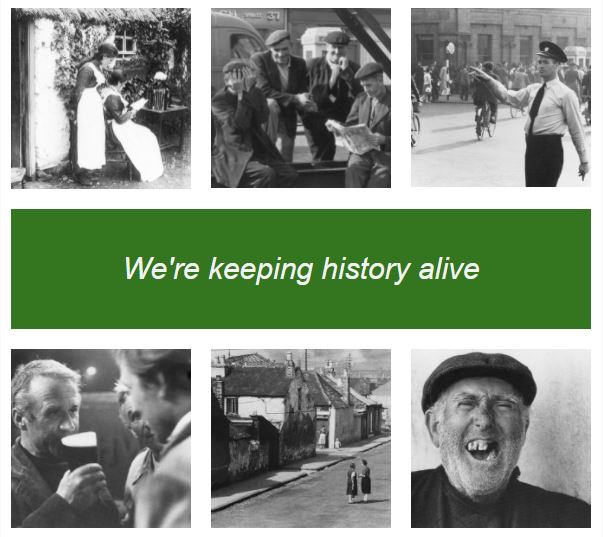 We Are Open!
Dear Members and Friends,
We are delighted to announce that we are re-opened in our new space at Quackenbush Square. We are still installing some exhibits so we ask for your patience. There is currently no admission fee to visit the museum, but we appreciate your donation.
For the safety of all visitors and staff, the following policies are in place until further notice:
Hours: 11am-4:00pm Wednesday-Friday; 12-4:00pm Saturday-Sunday
* A mask or other PPE is REQUIRED and must cover your mouth and nose
* Visitors are asked to sign in with your name and contact information
* Please practice social distancing at all times, staying 6 feet apart
* Visitors who feel ill or have a fever higher than 100.4 are asked to visit at a later date
The museum is operating at 25% of building capacity, and there may be a wait to get in. Your patience is appreciated
We have decided not to install the new interactive exhibits at this time.
The Museum is taking extra safety and cleaning precautions.
Staff are using one-step disinfectant to disinfect all exhibits, railings and door handles throughout the day. Gift shop counters are cleaned repeatedly throughout the day. A deeper cleaning and sanitizing occurs each evening. Hand sanitizing stations are available to the public. Social distancing reminders are posted throughout the exhibit spaces, public areas, and at check-in. Guests are also asked to refrain from unnecessarily touching surfaces to help maintain a safe environment.
The policies in place follow the recommendation of the CDC and New York State Department of Health, and national museum standards and best practices to COVID-19. Museum staff look forward to welcoming visitors back, and ask for patience and respect as we all navigate the new policies and procedures in place to keep the health and safety of all the first priority.
You can support the Musem when you shop with AmazonSmile
Support the Museum During Covid!
Dear Members and Friends,
We hope you and your family and friends are healthy and staying indoors. While it was devastating to have to close our doors so soon after moving in to our new location, we knew that it was best at that time to stay apart.
The Museum was founded in 1986 to connect people of Irish heritage across the generations. Our programs and exhibits commemorate our respect for those whose struggles made our lives possible. The stories we share at the Museum and on our Facebook page and other social media, are often about the courage of ordinary people in exceptional circumstances. The struggles and bravery of our ancestors, who survived famine, or wars, and leaving home, transcending prejudice and hard times, hold powerful lessons for our own current difficulties and encourage us to hold on. We strive to preserve their immigrant stories for the generations who will follow, and as our mission statement says, we encourage Americans of all backgrounds to explore all of the stories which unite us as a nation.
As you can imagine, there is a lot of uncertainty about the future at the moment. While the Museum is more than just a physical place, having to close in what is our busiest month, foregoing the earned revenue on which we depend, will take a toll on our work. We need your support - now more than ever - to get us through this financial crisis. It is an unsettling time for us here at the Museum, as it is for you at home too. I know people are worried about making rent and paying their bills, and whether their jobs are secure. But I would remind you that museums which preserve and share history and culture are essential to us as a society; they are not just a luxury. We are requesting your help, if you can afford it. I encourage those of you who receive and enjoy our newsletter, but are not members, to join at this time, if possible. Otherwise, please consider making a gift in any amount, which will allow us to survive these unprecedented times, remain strong, and reopen when circumstances allow.
There is an Irish saying which is very appropriate for our times. "Ar scáth a chéile a mhaireann na daoine." It is in the shelter of each other, that people live. We are finding that to be true in so many ways at the moment, and I am sure our immigrant ancestors knew it too. Like the immigrants who are at the center of our story, we are living through the stuff of history. I appeal to you to help us keep passing on the story and culture of our people in America, and am most grateful for your support.
Please stay safe and healthy, and we look forward to being together again.
Become a Member! or Donate to the Museum through PayPal.It's your heritage...pass it on.
The Irish American Heritage Museum is a permanently chartered 501(c)3 non-profit with an educational mission. It is committed to the basic tenet that preserving one's heritage is vital to providing a cultural and historical foundation to future generations of Americans.
Our museum in Albany, New York, provides year-round access to our exhibits, our Paul O'Dwyer Library, lectures, presentations, film screenings, book signings and other special programs and events.
The Museum was an integral force in providing instruction in New York State's public schools about the Irish Famine of 1845-1853. Further, we are the first Museum of its kind here in America to have exhibited at the National Library in Dublin.
Join us! Become a Member.