23rd Annual Joseph J. Dolan Jr. Mostly Irish Classic
Schuyler Meadows
August 1, 2022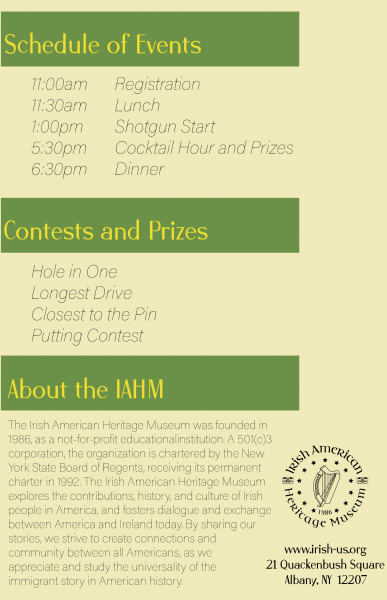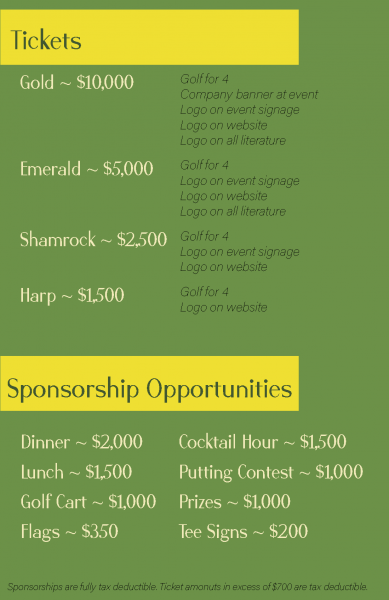 Please click the button below for sponsorship opportunities
Please complete the form below to register for the golf tournament. You will need the names and handicaps for each member of your foursome - please do not fill out this form without information for your whole group.
If you would like to register for a partial group, please enter "n/a" for the remainder of the player names, and "0" for the handicap. Partial groups will be combined into foursomes.
If you have any questions, feel free to email info@irish-us.org or call 518-427-1916.